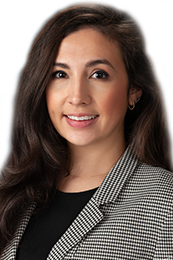 Assistant Director – Division of Business and Finance (DBF)
Ashley serves as the Assistant Director of Business & Finance and serves as the State Comptroller. Ashley oversees the General Accounting Office, ADOA Budget and Accounting groups, and the School Facilities Oversight Board. Ashley joined ADOA in September 2019 and assisted DBF with Deputy Comptroller duties. Prior to coming to ADOA, Ashley worked as a Business Administrator at the Arizona Department of Corrections where she managed and oversaw the budget and operations of the Administrative Services Division. In addition to her degrees in Accounting and Management, she holds a Master of Business Administration degree from the University of Phoenix.
Ashley is a Trustee of the Arizona State Retirement Board and is a proud resident of downtown Phoenix.