General Services Procurement and Contracts
The General Services Procurement office is responsible for reviewing compliance with all applicable laws and statutes, and rules, and ensuring that the project costs, schedule, and scope are fair and reasonable. The office also compiles all contract documents and attachments and sends a compiled contract package to the responsible procurement officer for signature. It is also responsible for ensuring that all involved GSD employees have a signed Annual Confidentiality Statement pertaining to all confidential documents reviewed prior to contract awards. The office will also provide feedback to the responsible procurement officer including objections and reservations.
VIEW PROFESSIONAL SERVICES LISTING
VIEW SELECTION PROCESS GUIDELINES
VIEW STATEMENTS OF QUALIFICATION
VIEW THE ANNUAL SUBMISSION PACKET
Bids:
Adjustment Factors for Job Order Contracting
Uniform Terms & Conditions: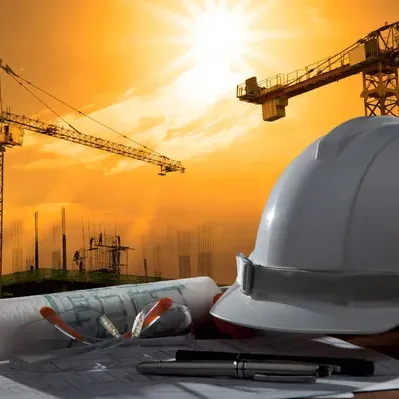 WHAT IS JOB ORDER CONTRACTING?
Job Order Contracting (JOC) is available in the State of Arizona via a cooperative purchasing network, provided by the Arizona Department of Administration – General Services Division. JOC is an Indefinite Delivery Indefinite Quantity (IDIQ) construction delivery method that allows many projects to be completed through a competitively awarded contract, accompanied by a customized, fixed unit price book. This single-solicitation process enables projects to start faster and creates partnerships between project owners and awarded contractors, resulting in higher-quality work.
Benefits to this program include significant time and cost savings by streamlining administrative processes, readily available awarded contractors to begin work faster, enhanced transparency and cost certainty through preset pricing, improved construction quality thanks to greater contractor collaboration, and fewer project delays because of reduced claims and changes.
Arizona State University's Del Webb School of Construction completed a study that revealed four key facts about JOC, directly from the owners and contractors engaged in JOC programs: 99% of owner respondents recommend JOC, 96% of JOC projects were completed with satisfactory results, 91% of JOC projects were delivered on budget and 87% of JOC projects were delivered on time.
Data analysis published in a recent research report from NIGP and Gordian discovered that 9 out of 10 responders utilizing Job Order Contracting indicated that projects took 12 weeks or less to procure. By comparison, 50% of the responses indicated that when using other project delivery methods, the length of the construction procurement process rose to greater than 12 weeks.
Job Order Contracting can be used for:
Small or Medium Projects

– Projects can be scoped, priced, and completed quickly.

Large Projects

 – When planning for a large construction project JOC can be used to perform preliminary work, along with value engineering for the project as a whole. Discussion of means and methods leads to overall cost-savings.

Time-Sensitive Projects and Emergency Construction

 – Contractors are ready to respond immediately. No negotiating emergency rates.

Vague Scope of Work Projects

 – The contractor can help facility owners define the Scope of Work.

A Supplement to In-House Staff and Expertise 

– JOC contractors can add to your in-house staff capabilities to complete backlogged or deferred maintenance projects or team with staff for current projects. In addition, Gordian experts provide proposal reviews to ensure accuracy.

Repairs

 – JOC contracts can be put in place to specifically address repair work, quickly eliminating your backlog of pending work and keeping up with current requests.

Projects with a Fixed Budget

 – Whether using a federal or state grant or another fixed budget, using transparent, fixed Unit Prices can prepare a Price Proposal to maximize the work for the allotted budget. With traditional bidding, if the prices exceed the available budget, the project must be redesigned and rebid.

Like-for-Like Replacements

 – These projects generally require little design work and can be scoped and priced quickly. Using Job Order Contracting saves the time and cost of preparing full plans and specifications and conducting a formal bid process.

Limited Scheduling Windows

 – Projects can be scoped and priced well in advance of limited scheduling windows for completing work, such as school breaks.

End-of-Year Funding

 – JOC projects can be scoped and priced quickly, allowing the owner to obligate the funds.

SFOB-Funded Projects

– The use of funds provided by the School Facilities Oversight Board have been approved for use through the State's JOC program.
JOC brings speed and efficiency to the construction procurement process by establishing local, competitively awarded prices upfront, eliminating the need to bid on each project separately. Get started on your projects immediately with JOC.
For more information on utilizing Arizona's Job Order Contracting (JOC) program please contact GSD Procurement for details at [email protected].
To start a JOC project today go to https://eziqc.egordian.com
Adjustment Factors for Job Order Contracting