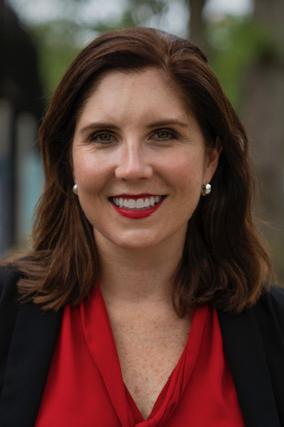 Assistant Director – School Facilities Division (SFD)
Callie Kozlak Tyler is the Assistant Director for the School Facilities Division at the Arizona Department of Administration, which oversees the capital needs of K-12 school districts and administers funding for building renewal. Prior to joining ADOA, Callie served on the executive leadership team at the Arizona Department of Education for four years, first as the Associate Superintendent for Policy & Government Relations, managing the agency's public policy development and implementation of federal COVID recovery legislation, and later as the Chief of Staff. Prior to ADE, Callie worked as the Field Campaign Manager for Education Policy at UnidosUS and served as public policy fellow at the US Department of Education in the Office of the Secretary. She received her B.A. from Boston College and her Masters in Education from George Mason University while teaching first grade in Washington, DC.
Callie now calls Central Phoenix home, where she lives with her husband John. She enjoys hiking, kayaking, and exploring all the amazing state of Arizona has to offer.