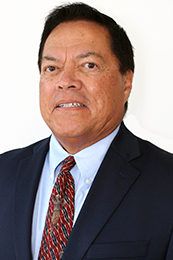 State Procurement Administrator – State Procurement Office
Ed Jimenez serves as the Director of the State Procurement Office for the Arizona Department of Administration. Ed is the State's central procurement authority and is responsible for the authorization, oversight, and management of the contracting and purchasing activities of the State. Prior to his appointment, Ed worked for Supply Chain Whisperer, LLC as a Senior Supply Chain and Procurement Consultant and as Executive Director in different capacities for The Boeing Company.
Ed earned his Bachelor's degree in Management from Western International University and a Master's of Business Administration in Commerce and Finance from Villanova University.