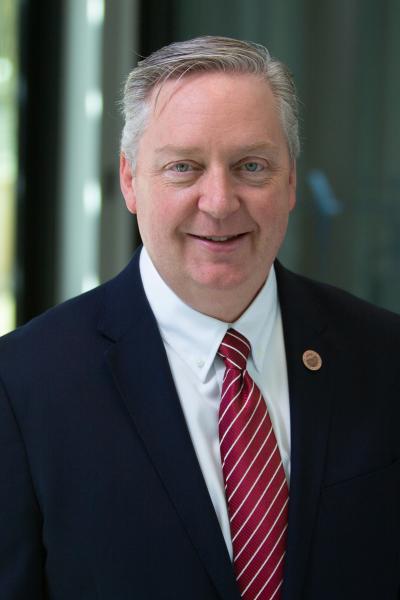 Chief Information Officer (CIO) – Arizona Strategic Enterprise Technology (ASET)
J.R. Sloan joined the State of Arizona in 2013 after working in the technology industry for over 20 years in operational and executive-level roles in both private and public organizations. As State CIO, J.R. oversees technology innovation, IT governance, policies, and standards, as well as the delivery and operations of enterprise IT services and programs for ASET. He also serves as Chairman of the State of Arizona Information Technology Authorization Committee (ITAC) which approves and monitors high-cost technology projects statewide.    
Focused on digital transformation for the state, J.R. spearheads projects that make a significant difference for Arizona. He led the creation and implementation of Arizona's Cloud-First Policy which has resulted in the closure of 90 on-premise data centers and the successful migration of over 2,900 applications and has generated more than $10.8 million in recurring cost savings/avoidance. He standardized the development and security for over 130 state agency websites which have increased the number of online services available to Arizonans by 250% in a two-year period and has brought process efficiencies as much as 15x.  Completing the rollout of Google Workspace as the enterprise email and calendaring solution to 86 executive branch agencies (40,000+ mailboxes)  and now driving the ongoing adoption of the full collaboration capabilities. He also serves as an executive sponsor for key IT initiatives driven by ADOA  like Business One Stop and HRIS Modernization.
J.R. works collaboratively with IT leadership across the executive branch agencies to promote key enterprise initiatives, establish statewide IT policies, and identify enterprise opportunities that will yield better efficiencies and economies of scale.
J.R. is certified in Pragmatic Marketing and Product Management. His educational background includes Electrical Engineering at the University of Arizona and Architecture and Environmental Design at Arizona State University.
During his off hours, J.R. enjoys spending time with his four children and first grandchild as well as hiking, sampling Arizona's local restaurants and participating in ministries and leadership at his church.